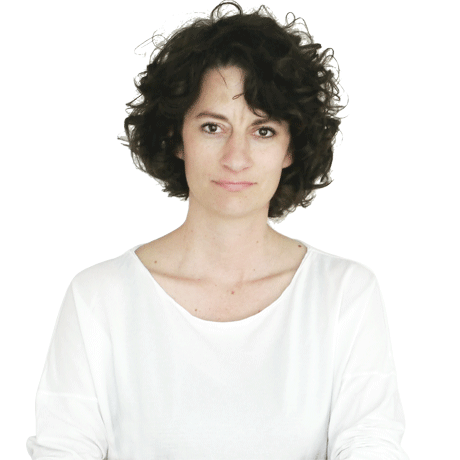 Magaly Tornay
Biography
Magaly Tornay war Postdoc an der ETH Zürich und assoziiertes Mitglied am Zentrum Geschichte des Wissens. Gemeinsam mit Gisela Hürlimann, Jakob Tanner und David Gugerli arbeitete sie an einem Buchprojekt zu Konfiguration der jüngsten Geschichte seit den 1980er Jahren. Sie ist zudem Mitglied einer 5-köpfigen Forschergruppe, die im Kanton Thurgau die Geschichte von Medikamentenversuchen an der Psychiatrischen Klinik Münsterlingen aufarbeitet.
Magaly Tornay studierte Geschichte, Spanische und Deutsche Literatur an der Universität Zürich und wurde 2014 promoviert. Ihre Dissertation beschäftigt sich mit der Geschichte von psychoaktiven Stoffen und Personenkonzepten in der Nachkriegszeit.
Publications (Selection)
David Gugerli, Magaly Tornay: Das Zeitalter der Konfigurationen 1980 bis 2010. Ein Beitrag zur zeithistorischen Debatte. In: Historische Anthropologie 2018 (2) 2018.

David Gugerli, Magaly Tornay: Das Zeitalter der Konfigurationen, 1980 bis 2010. Ein Beitrag zur zeithistorischen Debatte. In: Historische Anthropologie 26 (2) 2018, 224 – 244.

Magaly Tornay: Zugriffe auf das Ich. Psychoaktive Stoffe und Personenkonzepte in der Schweiz, 1945 bis 1980. Historische Wissensforschung 4, Tübingen: Mohr Siebeck 2016.

Magaly Tornay: Joanna Moncrieff, The Bitterest Pills. The Troubling Story of Antipsychotic Drugs. In: Gesnerus 73 (2) 2016, 388 – 390.

Magaly Tornay: La gentille dame Largactil, la méchante dame Geigy. La clinique psychiatrique de Münsterlingen vers 1954. In: (Hg.): Foucault à Münsterlingen: à l'origine de l'Histoire de la folie. Paris: Editions de l'EHESS 2015, 55 – 68.

Magaly Tornay: Psychopharmaka in der psychiatrischen Pflege. Neue Berufsbilder und der Status praktischen Wissens. In: Traverse 19 (2) 2012, 83 – 96.

Magaly Tornay, Roman Wild: Tagungsbericht. The Good Years! Historical Trajectories 1980-2010, 29.06.2015 – 03.07.2015 Monte Verità. In: H-Soz-Kult 2015-08-13.

Magaly Tornay, Katharina Brandenberger: Tagungsbericht. Standardizing Psychoactive Drugs and Drug Uses 1900-1970, 23.04.2009 – 24.04.2009 Utrecht. In: H-Soz-Kult 2009-06-19.
Teaching
FS 17: BA-Seminar UZH 'Not the end of history'. Schauplätze, Subjektentwürfe und Archive einer Geschichte der 1980er Jahre.
HS 15: BA-Kolloquium UZH "Drugs". Psychoaktive Stoffe in Klinik und Gesellschaft seit 1945.
Vorträge, Various (Auswahl)
"Vom Rausch erzählen" - mit Beat Bächi, Magaly Tornay und Andreas Schwab, Literaturhaus Zürich, ein Gespräch zur Ausstellung Schreibrausch im Strauhof, 30. März 2017 (https://voicerepublic.com/talks/vom-rausch-erzahlen).
Talk "Zugriffe auf das Ich" in der Kunsthalle Zürich, POOL, 23. März 2017.
Podium Potlatch & Pharmakon mit Laura Rischbieter, Raul Zelik und Jakob Tanner, 17. September 2016, Provitreff Zürich, mit Mischa Suter.
"Wirksame Stoffe, 'kranke' Psychen. Subjektivierung in klinischen Versuchen mit psychoaktiven Stoffen". Workshop Das arme Subjekt. Subjektivierungen und sozialer Raum, Universität Trier, 4. September 2015.
"The Good Years! Historical Trajectories 1980-2010". Internationale Konferenz auf dem Monte Verità, 29. Juni bis 3. Juli 2015 organisiert von David Gugerli, Monika Dommann, Jakob Tanner, Gisela Hürlimann, Roman Wild, Magaly Tornay, UZH und ETH.
"Situiertes Wissen. Von 'Geigy rot' zum depressiven Selbst". Nachwuchskonferenz Neue Perspektiven auf die Geschichte des 20. Jahrhunderts, Wiesneck, 4.-6. Juni, Prof. Dr. Lutz Raphael, Prof. Dr. Anselm Doering-Manteuffel, Prof. Dr. Ulrich Herbert, Prof. Dr. Jakob Tanner.
"Experimentalisierung des Innern. Frühe LSD-Versuche in der Schweizer Psychiatrie". Medizinhistorische Runde, Institut für Medizingeschichte, Prof. Dr. Hubert Steinke, Universität Bern, 26.05.2015.
"Finding the 'Patient Zero' for Depression. Debates around the first antidepressant at Münsterlingen Psychiatric Hospital in the 1950s". Vortrag am Workshop "Soigner les marges/Soigner en marge I. Excentrés et excentriques dans l'histoire des thérapies 'psy' (XIXe-XXIe siècles): Patients hors-cadre". Journée d'étude, IUHMSP, Université de Lausanne, 31.10.2014.
"Das post-therapeutische Selbst? Psychopharmaka und neue Konsumformen seit 1950", Arbeitsgemeinschaft zur Geschichte des 19. und 20. Jahrhunderts. Forschungskolloquium Universität Basel, Departement Geschichte, 15.4.2013.
"Standardizing the Psychiatric Personality". Input an der Konferenz "Standard Exchanges", 6.-7. Dez. 2012, Université de Strasbourg.
"Political Substances. Psychotropic Drugs and the Health Care Consumer in Cold War Europe". Vortrag am Workshop "Drugs and Cold War. Science, Standards and Politics in Europe", 29.-30. Nov. 2012, Sapienza University, Rom.
"Lifestyle Drugs and Post-Therapeutic Selves". Vortrag an der Konferenz "Is This the End? The Eclipse of the Therapeutic Revolution", 4.-6. Okt. 2012, Universität Zürich.